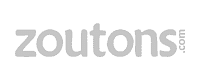 Uber Eats | LIKELY TARGETED $30 Off Coupon
SALE
Congrats!!! Simone and JVN think you deserve a perfect 10 so they're giving you $30 off whatever meal you think is totes A-MAZE-ING with promo code 30PERFECT.
Tonight I'll be eating something to flip for.
Up to $30 off one order only. Terms and conditions apply. Expires 10/27/20 at 11:59pm PT. First time users only. Offer may not be combined with other offers.Taxes and fees still apply. Restaurants with limited tracking are excluded from this promotion. Delivery Only.
ALSO: Please also REP JenT4685
"If that doesn't work...alternatively one of these is working for some also:
Perfect10
Perfect20
Perfect30
10Perfect
20Perfect
One of the 10s worked for both of our accounts for 10$ off...but they expire tonight at 2am....so check the expiration date whenif one successfully adds and if the same goes for you you'll have to make the order tonight or preorder for another day."
https://ubereats.app.link/cwmLFZf...applyPromo
https://ubereats.app.link/cwmLFZf...applyPromo
https://ubereats.app.link/cwmLFZf...applyPromo
Read More ››
5