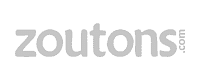 Uber Rewards / Uber Eats Mastercard 50% off for one month $20 Max per eats order (YMMV)
SALE
From the email;
Exclusive for you
Choose extra savings when using Mastercard as your payment method.
How big are the savings?
50% off orders with Uber Eats for a month
Where available. Check your app and see Uber Rewards Program Terms for details.
Must use Mastercard as payment method in order for promotion to apply. Max total discount of $20 per order. Valid on a total of 10 orders only. Taxes and fees apply. See app for details.
https://www.uber.com/
Read More ››
4