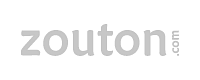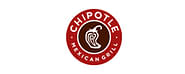 Chipotle 88 Club Rewards Badge in email
SALE
Chipotle Rewards members should have an email titled "Chipotle Presents: The 88 Club " that arrived for me on September 10th around 12:30pm. Inside you'll find a link Earn Your 88 Club Badge to watch a 30sec clip. After doing this you should receive an exclusive badge on your profile probably within a few hours.
Easy to do... but yes it may be pointless. I understand that badges are like achievements and Chipotle stated that badges can unlock deals and points when you get certain numbers of them. I'm not sure if it'll do much as this is a new program.
The URL below is a generic way to get to the site. I think it ONLY works if you use the link IN YOUR EMAIL. It never asked me to sign in or anything so your link is personalized.
https://teamchipotle.chipotle.com/88club
Read More ››
8746