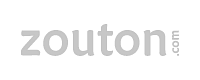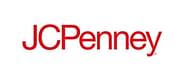 JCPenney Mystery Sale: 50% or 40% or 30% off
SALE
Get multiple Mystery Sale coupons in-store at JCPenney until you get lucky enough to get a 50% off coupon which can be used in-store or online Single-use only. However you can get multiple coupons by getting them from different employees on the same day by taking a family member along or by visiting JCPenney in the next employee-shift or the following day.
You might even receive the coupon in the mail if you opted in for their offers.
If you don't shop there for a long time they send you the 50% off one.
If you won't go in-store or won't have a physical coupon you'd still be able to get 30% discount online. However 30% or 40% is too common for JCPenney so that's not much of a deal. I think only the 50% discount is good enough.
The sale is from Dec 10 to Dec 13.
https://www.jcpenney.com/m/digital-books
https://www.jcpenney.com
Read More ››
125494