Tick off all the items from your list and get your hands on all the shopping essentials with Costco as they introduce Costco Coupons for Warehouse where you can shop for a gazillion products and score discounts ranging up to $400 on patio furniture now.
Costco Coupons For Warehouse 2021: Top Recommended
Get Up To $2200 Discount | All Categories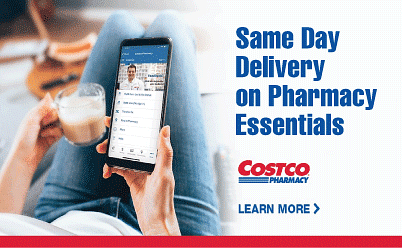 Get Pharmacy Essentials Delivered the Same Day
Costco Same-Day Delivery Details
Delivery Fees

Items are available In-Warehouse at a lower non-delivered price

Prices include a service and delivery fee.

Minimum order of $35 is required to place an order

Shipping

Orders are delivered by Instacart

Orders containing Rx must have the recipient's ID verified

Contactless delivery is available on orders excluding Rx

Pricing

Item pricing is higher than your local warehouse in order to cover the service and delivery fees charged by Instacart.

Delivery Availability

Available in most metropolitan areas depending on ZIP code

User Eligibility

Only members can shop Costco Same-Day Delivery

Eligible Items

All groceries including fresh, about 2,000 items

All eligible items will be listed depending on your ZIP code

Delivery Timeframe

Orders arrive at the Same-Day, next day, or day of your choice

Rewards

2% cashback when you purchase online using the Costco Anywhere Visa Card by Citi when purchased on Same-Day Delivery

Executive Membership annual 2% reward when purchased on Same-Day Delivery
Score Maximum $400 Discount | Patio Furniture
Best Patio Furniture Stores: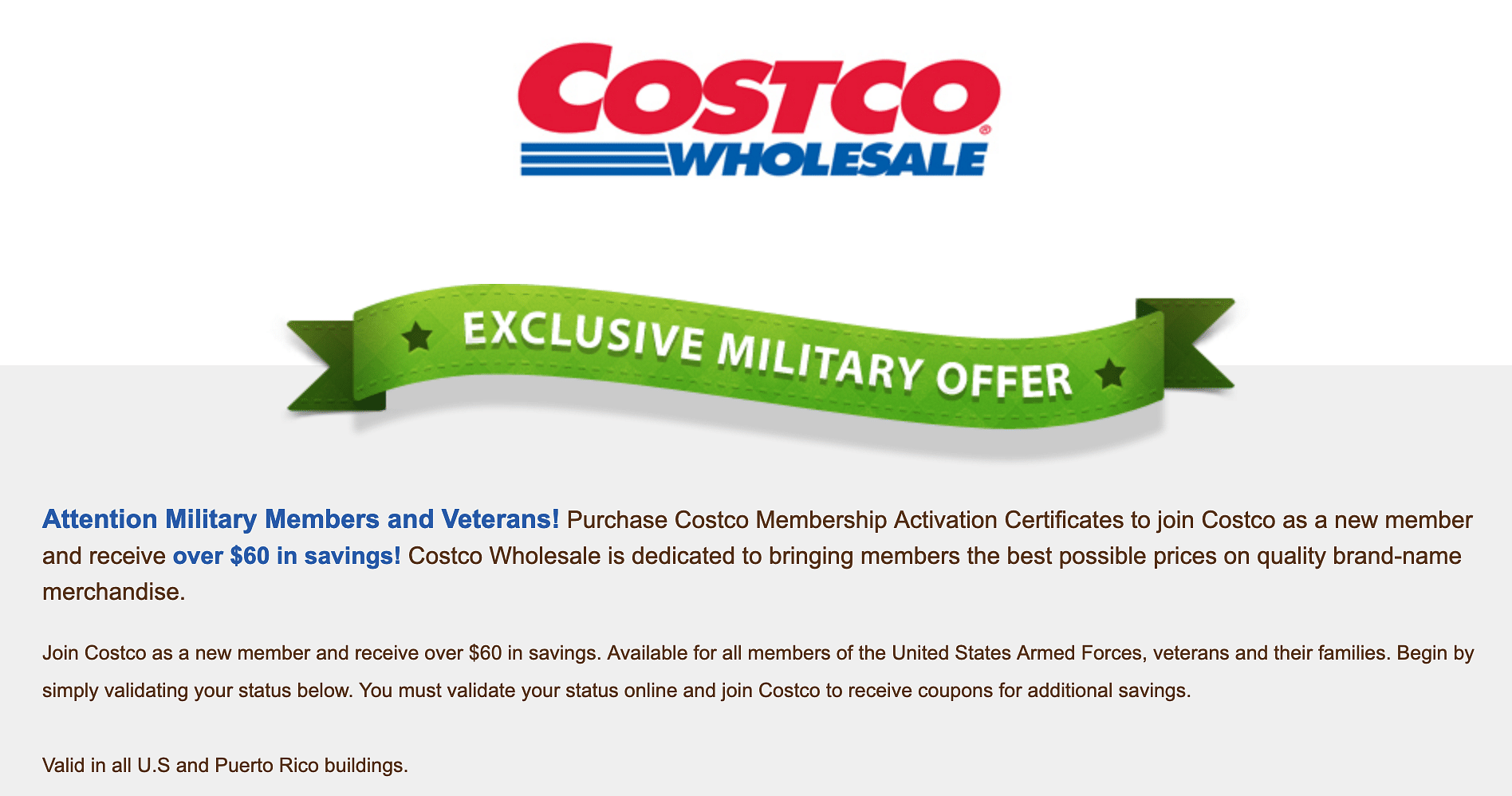 Costco Military Discount | Save Up To $30 Now
Save more this holiday season with the best military discounts at Lowe's, Home Depot, Finish Line & more.
How Effective Is Costco's Coronavirus Response?
Special Hours of Operation for Members Ages 60 or Older: Costco warehouses are currently open for Special Operating Hours from 9 to 10 a.m., Monday through Friday. Due to the increase in COVID-19 cases, Costco will maintain current Special Operating Hours until further notice.
These Operating Hours are for those ages 60 and older and for those with disabilities or who are immunocompromised. Only members who meet these criteria will be able to shop during these hours. Guests will not be admitted. Find a Costco warehouse near you.
Priority Access for Healthcare Workers and First Responders: Costco is temporarily allowing priority access to our warehouses during all open hours for Costco members who are healthcare workers and first responders such as police officers, EMTs, and firefighters. Healthcare workers (which includes pharmacists and all hospital employees with a hospital ID) and first responders who present a Costco membership card and official identification of their role, will be allowed to move to the front of any line to enter the warehouse. Only members who meet these criteria will be allowed priority access.
Exceptions: Massachusetts.
Face Covering Requirements
To protect Costco employees, all Costco members and guests must wear a face covering that covers their mouth and nose at all times while at Costco. This requirement does not apply to children under the age of 2 or to individuals who are unable to wear a face-covering due to a medical condition.
Costco has implemented limits on certain items to help ensure more members are able to purchase merchandise they want and need.
Unless prohibited by local mandates, Costco is allowing members to use their own reusable shopping bags as long as they pack the bags themselves.
Costco is not accepting returns on specific items, including Toilet paper, Bottled water, Sanitizing wipes, Paper towels, Rice, Disinfecting spray.
Temporary Department Changes
To help limit personal contact and create more space for social distancing, Costco has reduced service in some departments. At some locations, there will be limited or no service at the Hearing Aid department, Costco Optical, the floral department, and the jewelry department. Limitations vary by location. Costco members may continue to shop for some of these items at Costco.com.
A limited menu is available at Costco Food Courts. Orders are only available for takeout ó seating is not available. Please ask Costco Food Court employees for available condiments.
Costco is following CDC recommendations to minimize risk to all members and employees. Members are required to use social distancing guidelines while shopping in all warehouses by allowing at least 6 feet of space between each person.
Frequently Asked Questions For Costco
Q. Does Costco have a special military discount?
Ans. Yes, Costco has a special military discount program under which all eligible individuals can avail of some special savings by simply getting their IDs verified.
Q. Do Costco members get a discount online?
Ans. Costco membership coupon is a special membership offered by Costco under which members can unlock various privileges and benefits for all their purchases.
Q. What is the Costco shop card?
Ans. Costco shop card is a special way of making shopping easier for their customers. Shop cards can be used towards making purchases online or offline at any store.
Q. Does Costco limit coupon per visit?
Ans. Yes, Costco often allows you to use the coupon discount for more than one item.