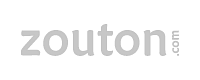 $300 off Peloton Bike or Tread $1194
$1,194.00
This code will work a total of 5 times. Maybe other community members will share their codes too?
$300 off any new Peloton Bike Bike or Tread.
4MG1SPQX UPDATE: In case the code above runs out member paulgoralski shared a code: 8PE916ZD
I realize this looks like a referral code where I might benefit as the individual sharing the code. That is not the case. This is just a unique coupon code that will work a total of 5x. So... for the next 5 people who might be in the market for a Bike or Tread enjoy. As the individual who shared the code I don't get any benefit... other than racing you virtually on your new bike?? And in the case five Zoutoners snap up this code perhaps others in the community have similar codes to share??
https://www.onepeloton.com/
Read More ››
7880