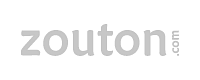 [Amex Offer] Turo Car Rental $30 Statement Credit on $150+ Spend YMMV Expires April 21, 2023
SALE
Turo an American peer-to-peer carsharing company have a one-time $30 statement credit on eligible American Express cards when you add offer to enroll in the offer and spend $150. The offer expires on April 21 2023 and I always suggest your transaction hits your American Express a few days prior just in case. That's just me.
Check Your American Express cards
Add the Offer
Book Directly on Turo
[turo.com]
with your ENROLLED card
Expires April 21 2023.
Terms:
Must first add offer to Card and then use same Card to redeem. Only U.S.-issued American Express Cards are eligible. Limit 1 enrolled Card per Card Member across all American Express offer channels. Your enrollment of an eligible American Express Card for this offer extends only to that Card. Offer valid online at US website turo.com or via merchant mobile app. Must book directly with Turo. Cars must be returned and completed by offer end date. Drivers under age 25 may have to pay higher rates. Remember to check your insurance policy and/or credit card for rental vehicle coverage. Excludes Community Benefits previously completed trips and payments made directly to hosts. Offer is non-transferable. Valid only on purchases made in US dollars. Limit of 1 statement credit per Card Member. You may not receive the statement credit if we receive inaccurate information or are otherwise unable to identify your purchase as qualifying for the offer. For example you may not receive the statement credit if a the merchant uses a third-party to sell their products or services; or b the merchant uses a third-party to process or submit your transaction to us e.g. using mobile or wireless card readers; or c you choose to make a purchase using a third-party payment account or make a purchase using a mobile or digital wallet. Purchases may fall outside of the offer period in some cases due to a delay in merchants submitting transactions to us or if the purchase date differs from the date you made the transaction for example the purchase date for online orders may be the shipping date. Statement credit will appear on your billing statement within 90 days after 4/21/2023 provided that American Express receives information from the merchant about your qualifying purchase. Note that American Express may not receive information about your qualifying purchase from merchant until all items/services from your qualifying purchase have been shipped/provided by merchant. Statement credit may be reversed if qualifying purchase is returned/cancelled. If American Express does not receive information that identifies your purchase as qualifying for the offer you will not receive the statement credit. Limit 1 enrolled Card per American Express Card online account. The enrolled Card account must be active not past due canceled or have a returned payment outstanding to receive the statement credit. Any benefit earned from this offer is in addition to the rewards i.e. Membership Rewards or cash back earned as part of your existing Card benefits but your ability to earn spend-based rewards for the purchase will be based on the amount after any statement credit or other discount is applied.
Want to see more travel deals? Click here or here.
.
Read More ››
1189