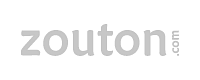 Earn 300 point for Mobile order of NEW Tomato Pesto Grilled Cheese at Dunkin Donuts Monday 5/23/22 $4.89 or less
$4.89
Dunkin has Earn a FREE beverage reward when you try our NEW Tomato Pesto Grilled Cheese featuring oven-roasted tomatoes and savory pesto spread on sourdough between 5/17 and 5/23.
they also have Order ahead earn 100 bonus points. through 6/21/22
Combine the 2 on a mobile order NEXT Monday and get 300 points worth 1 free drink and 1/2 way to another free drink
Grilled Cheese is priced at $4.89 in my area but may be cheaper in less expensive area.
https://www.dunkindonuts.com/
Read More ››
5683