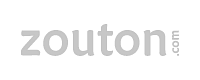 Matouk Comforter (Various Versions and Sizes) $275
$275.00
Neiman Marcus has incredibly low pricing for Matouk comforters compared to other retailers. Those that know the brand know this is a great deal. I ordered in the morning and the item has already shipped.
Example via Link or Attachment in case price changed:
$275 Neiman Marcus: Matouk Chalet All-Season King Comforter
[neimanmarcus.com]
$2385 Bloomingdales Link
[bloomingdales.com]
In Neiman's search bar type "Matouk Comforter" and you will see other variations.
Summer Winter All-Season.
Chalet Valetto Montreux etc. Having to do with fill and fill quality
Note: I did not research all the variations. I ordered the Chalet comforters. Please research the other fill and qualities but at a glance all seem to be way lower than Bloomingdales Nordstrom etc.
Happy saving!
Read More ››
2737