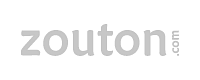 Canada Goose - Neiman Marcus ($50 - $750 Gift Card) code GC4YOU
SALE
I really enjoyed reading the comments and conversation from my Saks post of Canada Goose 20% sale but if you didn't get your model and size because you were debating on it try your luck at Neiman Marcus.
It's not as good of a deal but still something and don't forget CB site for 15%
Neiman Marcus has an earn up to $750 GC for purchase on regular priced item and Canada Goose is part of the deal.
https://www.neimanmarcus.com/s/?f...0goose&fl=
Earn up to a $750 gift card
with regular-price purchase & code GC4YOU
Spend Gift Card
$200 $50
$500 $125
$1000 $250
$2000 $500
$3000 $750
Promotional Gift Card Details:
When can I use:
Use code GC4YOU online at checkout before 11/29/21 at 10:00 PM CT.
Where can I use it:
Domestic online orders only
Promotional Gift Card Offer:
The value of your select regular-price order must total $200 before shipping tax and gift packaging. Sale and reduced-price merchandise do not qualify.
Any amount paid with a gift card promotional or purchased does not qualify toward the total spend amount to earn a gift card
Your promotional gift card and redemption instructions will be sent within 8 weeks of the promotion expiration date via the email address used when placing the order. The card expires within 90 days of the issue date indicated on the award email.
We recommend adding do-not-replywgiftcard.com to your contact list.
By participating in this promotional gift card event you agree to have your award emailed to you via the email address provided when placing your order.
Exclusions:
Not valid on prior purchases gift registry Neiman Marcus Gift Cards catalog orders Bergdorf Goodman or Last Call.
Canceled orders do not qualify.
International orders do not qualify.
pre-orders are excluded from this promotion.
One gift card per customer. Amounts spent above the qualified level will not apply.
Offer cannot be combined with other gift card offers.
Select designers excluded. Qualifying items are marked on the site with colored type on their product page.
Neiman Marcus employees are not eligible for this offer.
For further assistance please call 1-888-888-4757.
What happens if I return merchandise:
Applicable returns will be subtracted from the qualified submitted sales and any gift card earned may be forfeited or the value reduced. Store returns or exchanges may cause the award to be delayed or forfeited.
Read More ››
13463