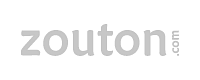 YMMV Postmates via Uber offering 50% off up to $100 for new users
$100.00
MAY BE TARGETED YMMV
New users may be able to use code: FEAST
Allows for 50% off up to $100 for first 5 orders.
https://postmates.com/
OK a lot of confusion and I cant verify who and where this is available. Theses are my terms:
50% off up to $100
Expiration
Use by Apr 18 2022 6 PM
Location
Valid in multiple locations
Details
For your first order
$50 minimum order
Delivery orders only
Enjoy up to 50% off your first 5 orders. Available on orders of $50 or more before taxes and fees. Discount is available for 5 orders only. Max savings of $100 per order. Taxes Delivery Fee and Service Fee still apply. Offer only valid for new customers at participating merchants. Offer valid for 30 days after customer enters code. While supplies last. Terms are subject to change. Cannot be combined or transferred. See app for availability.
Signed up on Mar. 19th
Read More ››
8878