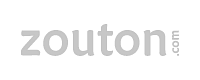 Wingstop - New 420 Blazed and Glazed Wing Flavor
SALE
Wingstop is introducing a new 420 flavor Blazed and Glazed starting 4/20.
Go all in on 4/20 at Wingstop. Prepare your taste buds for a mouth-numbing sensation with a hit of flavor a touch of florals and a pinch of herb. Try our new 420 flavor Blazed & Glazed before it's gone!
FOR 4/20: Contains hemp seeds. No THC or CBD additives. Available for a limited time at participating Wingstop locations while supplies last.
https://www.wingstop.com
Read More ››
2529