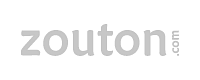 50% Off Doordash Office Depot order (up to $25 off) YMMV
SALE
Opened up my app to try this other promo code and my app had an offer of 50% off Office Depot orders up to $25.
Promo code OFFICE50
YMMV - I'm in the Bay Area.
Works on books of stamps.
https://www.doordash.com/convenie...e/2487678/
QA Note: The code likely only works if you have an Office Depot in your city.
Read More ››
22000