Stock up on the best steak in town and while you get ready for the Labor Day Grill, with Omaha Labor Day Combo and save up to 55% on almost all categories of meat, steaks and so much more. With the widest variety of Steaks, Meat, Chicken, Pork, and much more in the basket, Omaha Steak Package Deal is all set to score.
| Omaha Steaks Coupon Deals | Details | Validity |
| --- | --- | --- |
| | Sliced Chicken, Ribeyes, steakburger and more | 09/30/2020 |
| | Up to 10% Off for New Users | 12/30/2020 |
| | Flat 10% Off for verified veterans | 12/30/2020 |
| | On Deluxe Grill Out collection | 11/26/2020 |
| | Up to 56% Off on Back to School Meal Box | 10/31/2020 |
| | Stock Up sale , Maximum 55% Discount | 09/27/2020 |
| | Free Shipping on $159+ Orders | 11/01/2020 |
Omaha Steak Best Deals : Comprehensive View
Stakeout the best deals from America's Original Butcher and redeem them all at one place , from Zouton. Choose your steak like you choose your love and enjoy your grills with the juicy , tender and succulent rare ,medium rare and well done cook.
1. Labor Day Sale: up to 55% Off on Orders
Give an extravagant send off to the Summer and welcome the Fall with all the fun this year. Celebrate the Labor day with Grills, Wines, Desserts and Gifts with Omaha Steak Package Deals, all available for choice at Zouton.
The variants of Deals for Omaha Steak Labor Day Sale are
Omaha Steaks Best Deals

Omaha Steaks Options

Labor Day Celebration Combo-

up to 55% Discount

Famous Fillets Grill Pack
Complete Cookout Classics
Fillets, Tops & More Grill Pack
Butcher's Burgers & Sausages and more

Sizzling Summer Sampler- Maximum 33% Off

Sizzling Summer Sampler
Summer Grill Master Favorites
Steakhouse Sampler and so on

Sirloin Cap Grilling Roast: Save up to 37%

Sirloin Cap Grilling Roast
Grilling Greats
Grilling Extravaganza and much more
All users are eligible to avail the deal
No Coupon Code is required for the redemption
Only orders placed online via website or app will be eligible for the coupon
Multiple modes of payment are accepted by Omaha Steaks
Can be combined with the Free Shipping Deal at Omaha, available at Zouton



2. Up to 55% Off on Stock-up Sale
Summer is almost over and it's time for the Fall to rise. Make sure that your grilling essentials are stocked up with Omaha Stock Up Sale dealavailable at Zouton and never miss an opportunity for an evening outside grill during this fall.
Discount includes the following items

Grilling Favorites up to 55% Off
Save a maximum of 45% on Gourmet Grilling Assortments
Get entire Gourmet collection at 44% Discount

No minimum amount of purchase required for the deal to be active
All users can shop with this deal without using any Promo Codes
Multiple modes of online payments are acceptable by the seller
Additional Note: Do not forget to compare the deals available ,with Longhorn Steakhouse Coupons and get the best of both worlds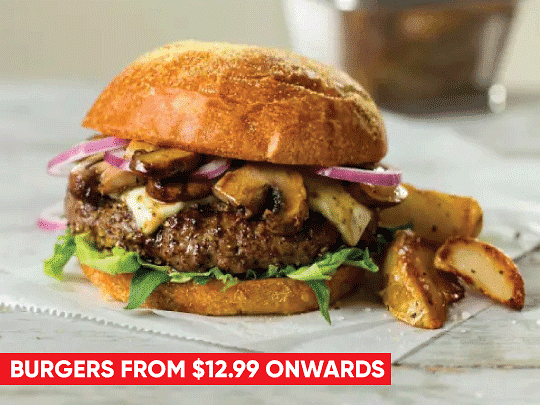 3. Omaha Steaks Burgers from $12.99 onwards
Omaha Steaks has gone way beyond being the Original American Butcher , to a giant with multiple divisions such as wine selling unit, Desserts specialization and so on. The latest venture among them tend to be the comfort food of every American: Burgers
Omaha Steaks Burgers are available from $12.99 onwards
The variety of burgers available are as follows

Turkey Burgers for $24.99
Simple Omaha steakburgers @ $12.99
Gourmet and Premium ground Beef at $29.99

The deal can be combined with other existing Omaha Steak Package Deals
Order and payment to be done online
Order is available to all users alike
Also Read: Omaha September Coupons 2020 for more updates.
Omaha Steak Package Deals: COVID Response
Omaha is doing its best to give the best and safest products to all its customers under every circumstance. As a part of this initiative Omaha has come up with certain deals for its users to enjoy its products while ensuring their safety.
1. Free Curbside Pickup Deals
Avoid the Rush at Omaha Outlets and stores by option for the Curbside Pickup Deal from Omaha available at Zouton. Check out the terms of accessing the deal
Place your Omaha Steaks order online via Website or App
Pay for the order using Multiple modes of payment
Note that no minimum transaction value is not required for the same
The free curbside pickup deal can be applied on

Steaks
Meats
Chicken
Pork
Seafood and more

Once the order is processed, pick up your order from the nearest store without hassle
No specific promo code is required during the checkout process to avail the deal



2. Free Shipping on All Food Items
To encourage its customers to stay at the safety of their homes, yet have an opportunity to enjoy the best steaks and meats in America, Omaha Steaks has come up with this fantastic deal of providing Free Shipping for all Food Itemson order placed above $159.
This also comes with a Bonus Discount of 10% which will be automatically applied at checkout. The terms of the deal is as follows
The deal is applicable to the following categories of food items

Steak
Meat
Desserts
Chicken
Pork and more

Order to be placed online via App or Website
Minimum Order value of $159 is required to activate the deal
Payment options include Debit Card, Credit Card, Gift Card.
Promo code is required neither for the Free Shipping nor for the 10% Additional Discount
FAQs on Omaha Steak Package Deals
Q: How do I get free shipping?
Omaha Steaks Free Shipping Deals and coupons enable a person to enjoy free shipping on purchases from Omaha Steaks. The most used Free Shipping coupons can be viewed at the Omaha Steaks Store at Zouton.
Q: How will my order placed at Omaha Steaks arrive?
Your order placed at Omaha Steaks will arrive frozen and in perfect condition in a "Mini Deep Freeze" packaging that withstands any kind of weather.
Stock your proteins in bulk with the Stock-up Sale from Omaha Steaks and enjoy steak without compromise with access to the latest Deals and coupons of Omaha Steaks, available at Zouton.